My mish in life is to school you about the dopeness that is the female body, so you can restore your cycle, balance your hormones and take back your birthright: vibrant health.
your story probably starts much like mine...
Intense period problems and symptoms led me to be put on hormonal birth control at a young age to "fix me." After being on it for two years, I never quite felt like myself. In fact, I felt like a light switch had been flipped. So naturally, I ditched it.
The 6 months after I quit the pill felt like the floodgates of hell had opened up.
Horrible and painful periods that were all over the place. Daily headaches. Acne all over my face and back. Extreme anxiety and moodiness. Digestive issues outta control. Muscle aches & joint pain. Hair loss. Rapid weight gain that I couldn't lose. Crippling fatigue. Pale skin. Rapid aging. And the list goes on and on.
Eventually, the diagnosis came. PCOS and 3 autoimmune diseases. But, that didn't answer my question: what the heck had happened and how did I fix it?
I was on a mission to heal, so it was time to dig deep.
My doctors offered me no helpful advice and I was SO tired of being sick, fat and tired, so I decided I'd learn what made the female body tick. Hello hormones. I was shocked to find out the role nutrition, lifestyle, gut health, exercise and toxins were playing into my horrible symptoms. I was even more shocked to learn how much hormonal birth control contributed to my diagnosis and most likely, thousands of other women's.
Over the next 5 years, my goal was one thing: heal. I took my health into my own hands, overhauled my habits and experimented on myself like a mad scientist. Kept researching. Kept healing.
Eventually, the pieces started to fit together. Everything I had learned about nutrition and exercise went out the window. I ditched the calorie counting and upped my intake of nutrient-dense, energy producing foods. Ran functional labs on my hormones and gut. Healed my digestive system. Focused on the mind-body connection. Started lifting heavy. Helped my body detox. Made the right holistic lifestyle changes. Started loving on my body and my hormones.
++++++
And something incredible happened: my symptoms began to disappear and my body (and hormones) started to balance.
I know exactly what it's like to feel like health struggles have dimmed your magic for far too long
I've been where you are and I made it out alive. But, it took me forever to heal because I didn't have a road map. I went in blind and had to experiment my way from sickness to health. I did the work so you don't have to.
ENTER: YOU + ME
I've transitioned from focusing on my own healing journey to helping guide women like you through theirs. Over the years, I've developed protocols to help women ditch their symptoms of PCOS, Post Birth Control Syndrome, thyroid issues, hormone imbalance, digestive issues and so much more.
I deeply believe it's your God-given birthright to live life radiant, empowered and full of vitality.
In addition to my personal experience with chronic illness, I went back to school and became a Clinical Nutritionist (CNC), Functional Diagnostic Nutrition Practitioner (FDNP), Holistic Health Coach (INHC) and Certified Personal Trainer (CPT), so I could guide you to nourish yourself in the best way possible.
We'll make some magic if::
Your Energy Levels Don't Match Your Hustle — and you're sick of seeing exhaustion and low energy as a barrier between you and your dreams.

You Feel Like Losing Fat Is Mission Impossible — you've tried every diet, you've yo-yo dieted, you've cut your calories and exercised like it's your job, but the pudge won't budge.

Your Skin and You Are at War — and you're so sick and tired of constant breakouts, cystic pimples (umm..they hurt), rosacea, eczema and rashes.

The Sleep Struggle Is Real — and you would give your left arm just to sleep through the night and wake up feeling rested.

Anxiety is Your Old Pal — and you're ready to ditch the fearful, worry-wart, socially anxious, low confident and uneasy version of you. (A chill version of you can be your reality)

You Have a "Cramp" in Your Style...Literally — and it seems like a fairytale to have no PMS symptoms and pain-free periods (news flash: headaches, boob soreness and irritability doesn't have to be your fate)

You Feel all over place, like you can't get your $**t together — and know the brain fog, lack of mental clarity and focus is not all in your head. (It's not!)

You Think There's Something Seriously Weird Going On In Your Gut — and know that food allergies, heartburn, bloating, constipation & diarrhea should not be your normal.

You're Sick of Health and Wellness Trial and Error — and want to start creating custom health and wellness routines that work with your unique lifestyle and honor your one-of-a-kind body.

You're Fed-Up With Following — and have spent too much time & money on products your favorite instagrammers recommended with little to show for it.

You're Overwhelmed with Your recent Diagnosis — and you want the 411 from someone who's been there, done that. (Whether you struggle with PCOS, thyroid issues, endometriosis, weight loss resistance, hormonal imbalance or an autoimmune disease)
You're so freakin' welcome here.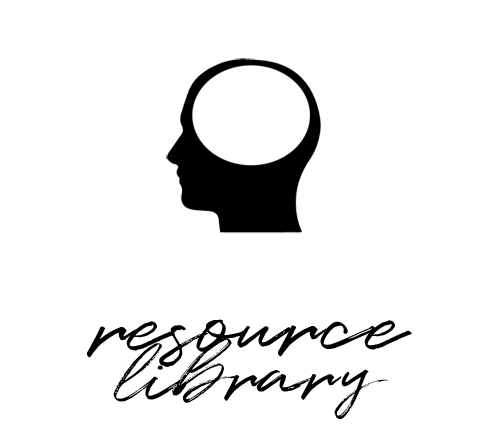 CHECK OUT MY RESOURCE LIBRARY FULL OF FREEBIES HERE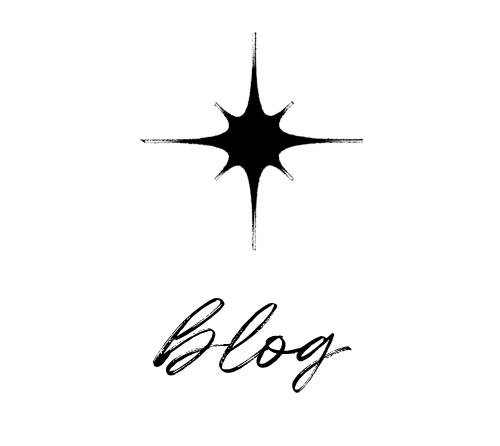 SOAK UP SOME KNOWLEDGE ABOUT YOUR cute BOD HERE
LEARN ABOUT THE HEARTBEATs OF MY ROUTINE
Come join my family of babes on a mission to heal their bodies and live life on fire. I send out weekly(ish) emails to my lady fam on all things hormones, body love, holistic wellness and tapping into your potential. Downloadable PDF resources. Free challenges. Blog posts. Videos. You'll be the first to know.